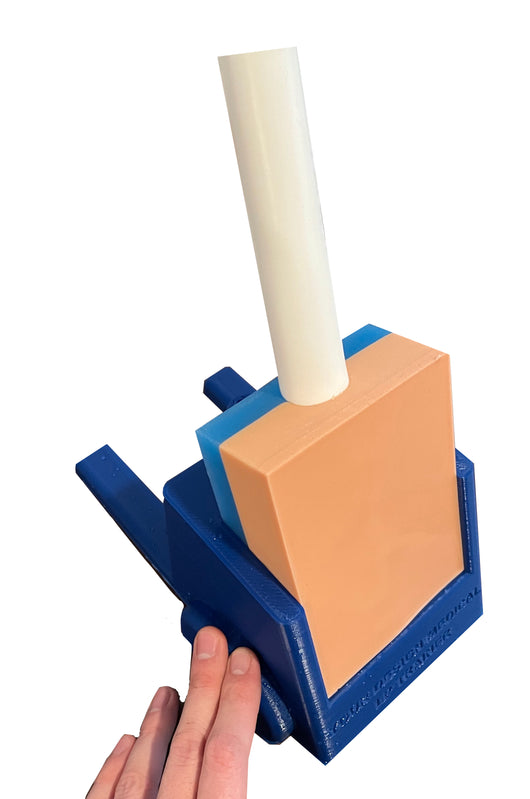 Lumbar Puncture (LP) Trainer
Regular price $299.99 Sale
Practice lumbar punctures on this desktop sized trainer -- without need for a $3000 body. Realistic feel, pop sensation when entering dural space. 
Fits on a desktop so easily portable. Adjust the amount of fluid in the column to change the opening pressure.  
Has curved surfaces on the sides to replicate the feel of the iliac crest for identifying the proper level for first attempt at the L4/5 space.